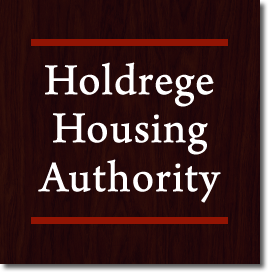 Holdrege Housing Authority

Holdrege Housing Authority
Sunrise East and Sunrise Lane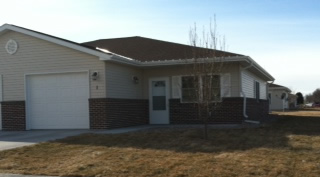 Sunrise East, constructed in 2008 and Sunrise Lane, constructed in 2011, are affordable housing tax credit projects available for income-eligible residents aged 55 years or older.
The developments consist of 34 units located at 1516 12th Avenue and 1616 12th Avenue, respectively. All units have 1,100 square feet of living space, including 2 bedrooms and 1 bathroom. The bathroom, constructed of cement-poured walls and a reinforced steel frame door, also serves as a storm shelter for your safety during severe weather. Each unit also has a single-car attached garage.
Apartments are furnished with a stove, refrigerator, microwave, garbage disposal, washer and dryer, walk-in shower, water softener, and mini-blinds. All units are handicapped-accessible and 2 units have been especially designed to accommodate wheelchair-bound residents. A beautiful community room is available for resident use. For more information and an application, visit the Holdrege Housing Authority office.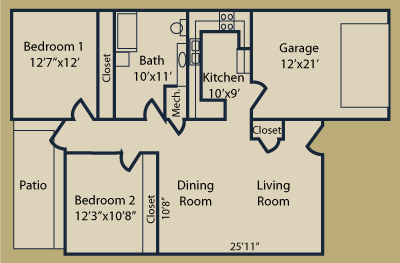 Contact:
Holdrege Housing Authority
1422 12th Ave.
Holdrege, NE 68949
(308) 995-8733
Director, Capri Chapman
capri.chapman@holdregeha.org