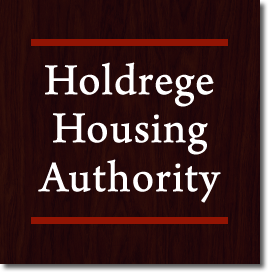 Holdrege Housing Authority

Holdrege Housing Authority
Housing Rehabilitation
The Holdrege Housing Authority is managing a housing rehabilitation program for the City of Holdrege. Under the program, income-eligible homeowners can qualify for windows, doors, siding, electrical, plumbing, furnace, roofing, and other components needed to update and make homes safe.
When the grant was first awarded in 2000, HHA had the responsibility of rehabilitating 22 homes in Holdrege. To date we have completed 34 homes.
To apply contact the Holdrege Housing Authority.
Contact:
Holdrege Housing Authority
1422 12th Ave.
Holdrege, NE 68949
(308) 995-8733
Director, Capri Chapman
capri.chapman@holdregeha.org