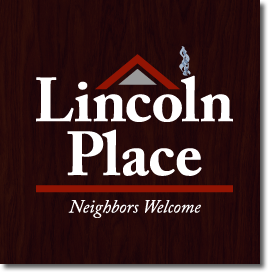 Menu

News Articles
HOLDREGE HOUSING AUTHORITY WORKS TO FURTHER FAIR HOUSING
posted: Mar 15, 2013
March 6, 2013 –
On June 17, 1968, The Supreme court, in the case of Jones vs. Meyer, held that the law prohibits all racial discrimination, private as well as public, in the sale or rental of property. Later that same year, the Fair Housing Act of 1968 was passed by Congress which declared a national policy of providing fair housing throughout the United States. The Fair Housing Act sought to eliminate discrimination in housing opportunities and to affirmatively further housing choices for all Americans without regard to race, color, creed, national origin, sex, familial status, and handicap, and encourages fair housing opportunities for all citizens.
The Holdrege Housing Authority would like to remind citizens that fair housing is not an option; it's the law and one of the most basic rights for all Americans. The Holdrege Housing Authority is an active supporter of fair housing laws, working diligently to affirmatively further fair housing in its housing programs. This diligence is applied to all housing programs managed or owned by Holdrege Housing Authority, as well as any grant funded programs provided by Holdrege Housing Authority to meet the needs of the residents it serves.
If you would like more information, or if you think your fair housing rights may have been violated, please contact your community fair housing representative, Amber Lewis, Holdrege Housing Authority Executive Director, at 308-995-8733, amber.lewis@holdregeha.org, visit the website at www.housinginholdrege.org, or by mail or in person at the Holdrege Housing Authority office at 1422 12th Avenue, Holdrege, Nebraska 68949.