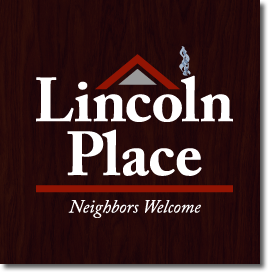 Menu

News Articles
City of Holdrege Housing Study Underway
posted: Aug 31, 2012
A Community Housing Study for the City of Holdrege is being conducted by Holdrege Development Corporation (HDC) and the City of Holdrege. The Housing Study will be completed with the assistance of Tim Keelan, Principal of Hanna:Keelan Associates, P.C., a community planning and research firm based in Lincoln, Nebraska. This Study is funded with a Housing Grant provided by the Nebraska Investment Finance Authority, with matching funds from HDC and the City of Holdrege.
The Community Housing Study will include Community Census data, housing stock analysis, a Five-Year "Housing Action Plan" and funding options for future owner and rental housing development and rehabilitation projects.
Three important housing opinion surveys are currently being distributed throughout Holdrege. A "Housing Needs and Wants Survey," is being distributed to households throughout the Community, while a "Continuum of Care for Elderly Persons Households Survey" will be received by elderly persons in Holdrege. A "Workforce Housing Needs Survey" is being distributed to targeted employers in the City of Holdrege. The Housing Needs and Wants and Continuum of Care Surveys will be available on the Housing Authority website, www.housinginholdrege.org. Citizens are encouraged to return the Surveys to the locations identified on the Survey by Friday, September 7th, to be eligible for a $100 "Chamber Bucks" drawing.

The Housing Study process will also include a comprehensive citizen participation program, consisting of Community "listening sessions," where Holdrege residents will have the opportunity to meet with local elected officials and HDC members, as well as Hanna:Keelan representatives to discuss area housing opportunities.