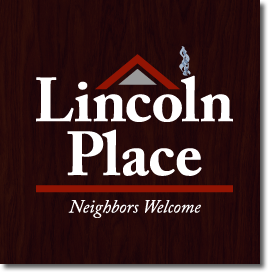 Menu

News Articles
Holdrege Development Corporation Awarded Grant Funding for Holdrege Housing Study
posted: May 2, 2012
May 2, 2012 – The Holdrege Development Corporation (HDC) has been awarded a grant from the Nebraska Investment Finance Authority (NIFA) in the amount of $7,000. The $7,000 grant funding from NIFA, in conjunction with $7,000 in local matching funds from HDC and the City of Holdrege, will be utilized to conduct a housing study with strategies for affordable housing for the City of Holdrege. Hanna:Keelan has been selected as the firm to facilitate the study, in which they will determine a five-year housing needs and demand potential for Holdrege. Citizen participation is key to the success of the study and will involve establishing a Housing Advisory Committee, facilitating focus group meetings with special interest groups, conducting community listening sessions, executing a "Housing Needs and Wants" survey and a "Workforce" survey, and hosting a "Housing Summit" to market the City to local and regional housing developers. The study will be completed over the next six months.
To date, HDC and the Holdrege Housing Authority have been successful in expanding the availability of safe, affordable, housing for the citizens of Holdrege. A few of the notable projects include the construction of 34 low-income housing tax credit units, Sunrise East and Sunrise Lane, and the construction of 6 owner-occupied homes at Lincoln Place.
The Housing Study will enable HDC and HHA to better serve the affordable housing needs of the residents of Holdrege and is vitally important to expanding the area workforce and ensuring that those employees become future residents of Holdrege.
For more information, contact Amber Lewis, Executive Director at 308-995-8733, amber.lewis@holdregeha.org, visit the website at www.housinginholdrege.org, or stop into the Holdrege Housing Authority office at 1422 12th Avenue.