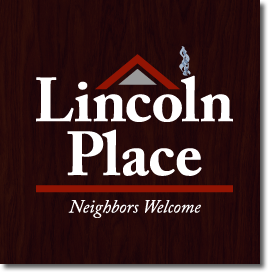 Menu

News Articles
Amber Lewis named director for Holdrege Housing Authority and Holdrege Development Corporation
posted: Feb 7, 2012
October 11. 2011 — Amber A. Lewis has been named the executive director of the Holdrege Housing Authority and the Holdrege Development Corporation. She will take over the dual-responsibility post from Charlotte Erickson who retired earlier this month. "I'm lucky to have interesting projects to work on at both the Housing Authority and the Holdrege Development Corporation," Lewis said. She said the Housing Authority is developing Sunrise Lane to add to the popular Sunrise View and Sunrise East housing for the elderly, handicapped and disabled, and the Holdrege Development Corporation is overseeing the Lincoln Place new neighborhood project across the street.
Lewis began her career as a resource development specialist for Central Nebraska Community Services but soon moved to become the assistant s city manager for the City of Kearney. In that post, she served as the director of human resources, led the downtown improvement board, was the city's legislative liaison and even served as the interim library director among other responsibilities. Prior to heading the HHA and HDC, Lewis was a funding specialist for Olsson Associates in Hastings where she helped secure more than $3.9 million in grant funding for various Nebraska communities and authored grant applications for 40 projects. Lewis was appointed by Governor to the Nebraska State Personnel Board in 2007 and was also named a Nebraska Admiral. She is a Certified Grant Administrator by the Nebraska Department of Economic Development. Lewis graduated cum laude from the University of Nebraska at Kearney with a BS degree in political science and a public administration minor. She is currently pursuing an MS degree in public administration from University of Nebraska at Omaha.
With the unanimous approval of both boards, Lewis took over the post October 1. She can be reached by phone at 995-8733, via email at amber.lewis@holdregeha.org or at the Housing Authority office at 1422 12th Avenue in Holdrege.