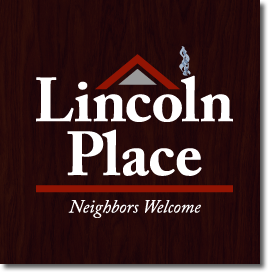 Menu

News Articles
HDC Awards Down Payment Assistance to another Holdrege Family
posted: Sep 4, 2012
August 31, 2012 – The Holdrege Development Corporation (HDC) awards down payment assistance to another Holdrege family. Chance and Kelsey Harvey have been approved as the next recipients of the $25,000 award for the construction of their home at Lincoln Place. "We are so excited to be able to grant another award," shared Amber Lewis, Director of HDC. "If you are looking for housing in Holdrege, I hope you consider Lincoln Place. Lots here are affordable and you could qualify for up to $30,000 to go toward the construction of your new home." The Board voted unanimously on August 21, 2012 to approve Mr. and Mrs. Harvey for down payment assistance in the amount of $25,000 to live in Lincoln Place, Holdrege's newest neighborhood.
Down Payment Assistance in the amount of $25,000 is available for income-eligible individuals and families who buy and build at Lincoln Place. Annual gross income limits are: family of 1, $43,300; family of 2, $49,500; family of 3, $55,700; family of 4, $61,800; family of 5, $66,800; family of 6, $71,700. Lincoln Place is funded in part by a grant from the New Neighborhoods Initiative of the Nebraska Department of Economic Development. Down payment assistance in the amount of $5,000 is also available for employees of Allmand Brothers and the Phelps Memorial Health Center.
Lots are still available at Lincoln Place. Lot sizes vary from under 6,300 square feet to almost 11,000 square feet and prices range from $10,000 to $16,000. Amenities include a green space to the east which will have a hike and trail. Full information on available lots, sizes and prices is available on the website at www.housinginholdrege.org. For more information, contact Amber Lewis, Executive Director at 308-995-8733, amber.lewis@holdregeha.org, or stop into the Holdrege Housing office at 1422 12th Avenue.